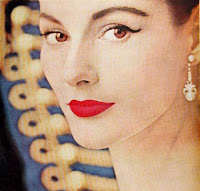 Weekly Resolution: Go Red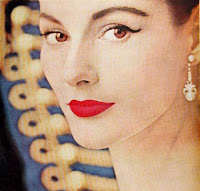 I find it easiest to set and stick to resolutions one week at a time. The good ones last beyond seven days. So, I've decided to share my weekly resolutions with you. We can all play along!
This week: I'm wearing bright lipstick every day. Red lipstick is an easy way to liven up any workday morning. And if you have blue eyes, they really shine with a touch of red.
I use CoverGirl Outlast #525. I bought it for the wedding and have become a fan. Watch out though, it can be pretty drying so you'll want to have chapstick on hand at night.