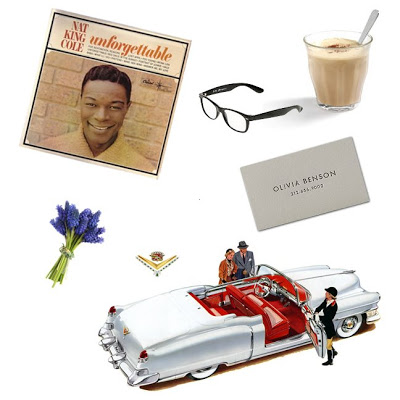 Things I Love Today: Bohemia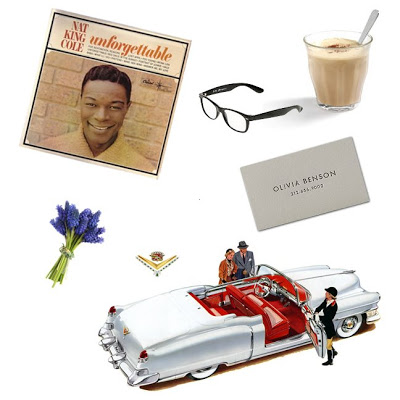 I woke up feeling very "spendy" this morning. The best way to combat that is to share what I'm coveting with you. Our lovely fog is back in the city and I'm learning toward vintage, bohemian style for the weekend.
My Baby Just Cares for Me – Nat King Cole's jazzy version. I've listened to it six times already today.
Glasses – I loved when Diane Keaton wore Harry's glasses in Something's Gotta Give. Also, might be related to my latest blog obsession Nerd Boyfriend.
Cafe Au Lait – With cinnamon toast.
Grey Stationary – A classic.
Grape Hyacinth – My favorite of all the spring blooms. I love how these smell. I wonder if they have them at the flower market?
Cadillac – Nevermind that I only drive a few times a month and only have one, tiny parking space. I'm infatuated today with the idea of driving all over the city in a gigantic car with gloves on, Vertigo style.