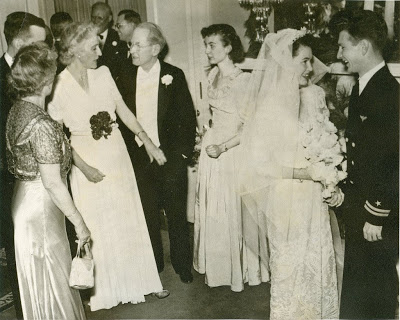 Wedding Wednesday: Great Aunt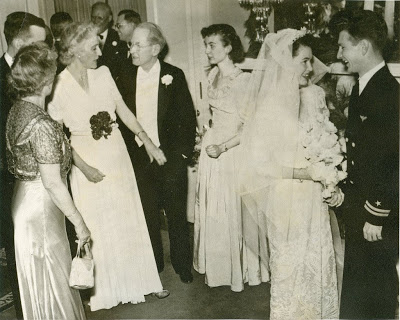 This photo is of my great aunt's wedding (grandmother's sister, is that right?). They had a ceremony and reception at home in Minneapolis over Christmas 1944. My famously elegant great grandmother, the original owner of the dress, is holding court on the left.
Aren't they adorable? If you click on the photo you can see that they're holding hands. My mother always comments that they look so "pleased with each other" – which is just right.
That's the same amazing lace dress I wore at my wedding and that Jean will wear at her wedding.