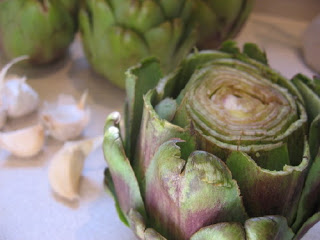 Wedding Wednesday: Rehearsal Dinner Idea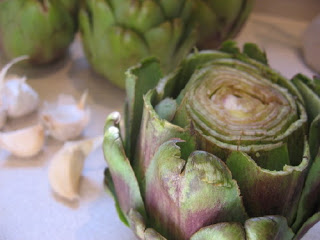 Our friend came over last night for her first-ever artichoke. It was a great little dinner party! We played a round of scrabble while everything cooked. I served ham and baked jacket potatoes along with the giant artichokes and three kinds of dip.
It got me thinking about how fun it would be to have an "artichoke boil" party. Sort of a California version of all those classic New England lobster boils and clambakes.
It could be a great idea for a rehearsal dinner in the spring. Just work with a caterer or helpful relative to boil up a huge amount of artichokes, make a few different dip choices, toast some sourdough bread and set the tables with butcher paper.