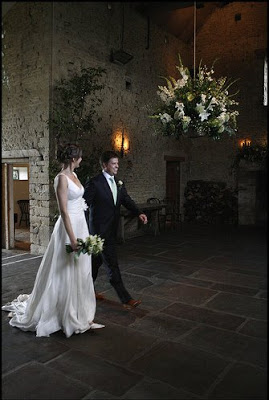 Wedding Wednesday: Bold Barn Flowers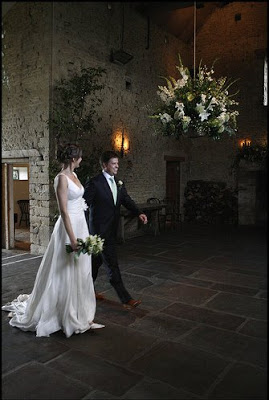 I'm in L.O.V.E with this wedding I found on Flickr. Look at the elegance of that floral chandelier in the stone barn (bold, but can be less expensive than numerous smaller flower arrangements) and the dress, her ribbon tied bouquet and her loose hair!
Gloucestershire…you kill me!