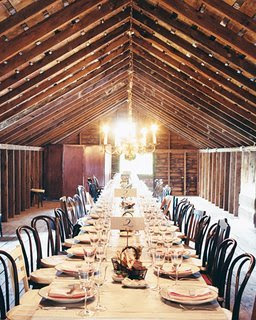 Wedding Wednesday: Barn Bonanza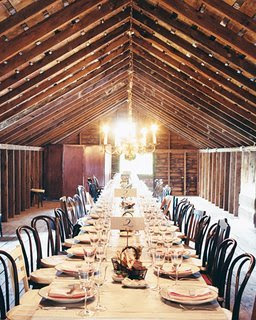 Plans are moving forward with the Center for Land Based Learning's farm outside Davis. It seems like just the right place for Jean and Trent's wedding. And it has a barn!
When it comes to decorating a barn for a wedding, you need to go big or go bare. Regular little decorations can look scrawny when forced to compete with all those beams.
So, this week's Wedding Wednesday is all about brilliantly decorated barns.