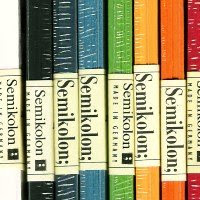 Things I Love Today: Semikolon Albums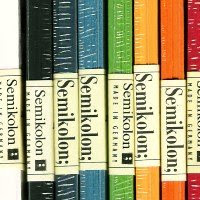 I am up to my eyeballs in craft projects this week. The whole dining room looks like the intern quarters at Martha Stewart – glue, silk screens, paper scraps, ink, scissors, thread…it's madness.
One of my new favorite finds amidst all this creativity is Semikolon. They make excellent albums in a rainbow of colors, all surprisingly affordable. The European albums come with heavy paper with protector sheets. Perfect for scrapbooking or putting together big photo albums. If you're in the city, I suggest going to Flax to drool over the rainbow display in person.