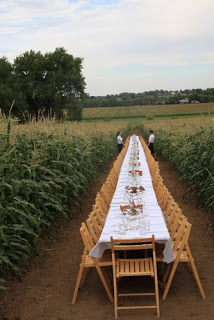 Wedding Wednesday: Long Tables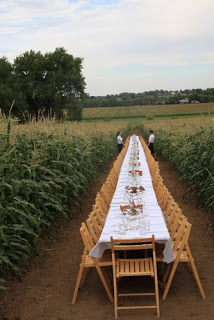 Weather permitting, the plan is to set one giant table down an olive tree-lined road for Jean and Trent's wedding reception. I love the visuals impact and romantic symbolism of having all your guests share a single table.
Outstanding in the Field seems to be the expert at setting long tables both indoors and out. Browse through their gallery for images of long tables at farms, near lakes, crossing bridges and in the heart of Chicago.