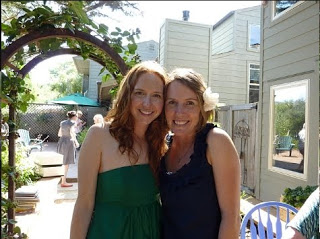 Wedding Wednesday: Bridal Shower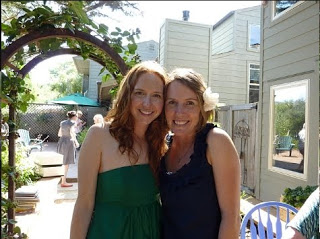 Jean's bridal shower was a smash success last weekend. Her bridesmaids, April and Leslie, did a great job hosting. Here are a few details:
Invitations – These poppy cards from Shutterfly were lovely and just right for Jean's "farm fiesta" theme.
Food – Chips & salsa, veggies, taco salad with grilled chicken & black beans, fruit salad, apple & berry pies. All served on April's great grandmother's wedding china.
Drinks – Champagne punch with peaches, lemonade, tea and coffee.
Decorations – Sunflowers, balloons, bright painted chairs on a sunny deck.
Games – A quiz about Jean & Trent and a mad-lib "blessing."
Favors – Canning jars filled with Mexican hot chocolate mix and marshmallows.
Bride – Very pretty and enjoying the party heartily!