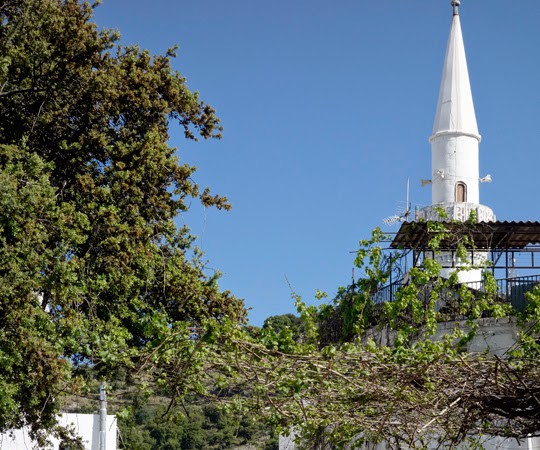 What to See, Eat and Wear for a Week in Bodrum, Turkey in March
Another week, another city to wrap up for future reference. I loved staying in Bodrum. The Turkish riviera is so special, full of history and style. In March, the city is largely empty of tourists but hardly shut down. Most restaurants and stores were open and locals were busy with daily life. We flew in to Bodrum from Istanbul for only $40 each.
Where to Stay: 
Rob and I rented a small apartment on the outskirts of Bodrum, near Gumbet. Our neighborhood was a 20 minute walk from the center of town, through an ancient Roman gate. The woman who owns it, Antje, was so kind and the hardworking manager, Vaysal, took great care of us including daily cleaning and help with dishes. If you like walking and a more local experience, this is the place to stay!
Take the plunge at the oldest Turkish Bath in Bodrum. Quite the authentic experience!
We spent our last day in Bodrum hiking the coast line between Gumbet and Bodrum. Lava tubes, a nude fishing beach, tide pools, wildflowers and windmills
Bodrum Castle and the Underwater Archeology Museum are a must-see in town.
Uncover the ancient city of Halicarnassus beneath Bodrum.
Drop in to Bodrum's adorable public library.
If we had more people with us or more money on this trip – we would have booked a blue cruise to go explore for a few hours from the bay. With just the two of us, it was a budget-buster.
What to Eat: 
Here's my reference to cooking at home while in Turkey. We also ate amazing fresh grilled sea bass in the fish market area off the main street. Pide – bread filled with meat and cheese – and grilled chicken doner kebaps everywhere .  Fresh squeezed orange juice, lots of hot tea and sweet Turkish coffee.
What to Shop:
Nearly every day there's a huge market above the bus station in the center of town. On Tuesday, it's a textile market with lots of knock-off handbags. On Friday, it's a massive farmer's market with produce and spices of every kind. Local olive oil and honey were so good.
Antique stores on Cafer Paşa Caddesi had all kinds of amazing things and seemed to have the best prices on rugs. This quiet eucalyptus-lined street became one of our favorite walks.
We found Turkish bath towels for $2.50 each at the natural soap/herb markets. Look for baskets of natural sponges and loofas outside.
What to Wear:
Go full "Life Aquatic" with comfortable clothes in nautical styles to blend in with Bodrum locals. Think boat shoes, a faded red J.Crew sweatshirt, striped boat-y dress. The dress code is much looser than Istanbul and few women wear headscarves. Even in March, it was pretty hot during the day.