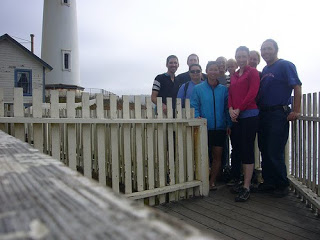 Day Two: Pescadero to Marina – 71 miles (was supposed to be 55)
All significant adventures have a point where hope is lost…day two was this point in our ride.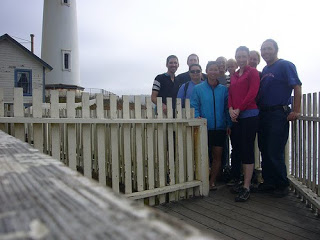 Up at the hostel pretty early for pancakes and coffee. We had a bit of a slow start with packing up the trucks and cleaning our accommodations. Not a big deal, this was supposed to be the easy day (famous last words).
We rode a few miles south to Pie Ranch – the eco farm where my cousin is working for the summer. It felt very old-fashioned to roll in and ask for my cousin (who I had only sent a message we would be dropping by a few days before)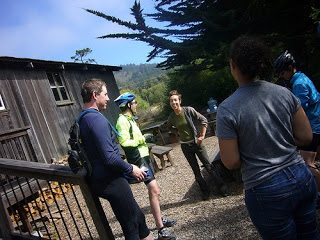 Seth was unfortunately already feeling some knee problems at this stage.
Slow going through rolling coastal hills to Santa Cruz. We met up with the crew for a long lunch at Kelly's French Bakery in the north of town.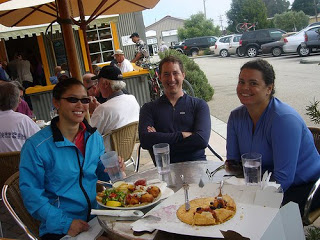 Seth went by car from here, leaving Jackie, Rob and I to figure out our way to Marina from Santa Cruz. We made it as far as the boardwalk with no problems.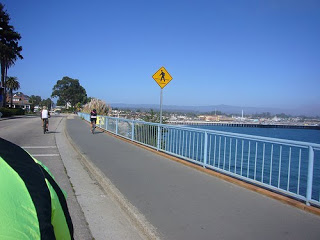 And then fell into a few hours of being extremely lost, hitting numerous dead-ends, carrying our bikes up five flights of stairs, being run off the road by an angry Aptos housewife and ending up in some bizzare, foggy patch of strawberry fields. Eventually, we found our way back to the coast and had one last epic period of lost-ness in an artichoke field in Castroville: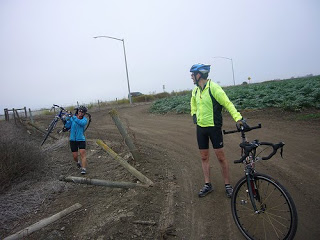 With an 20 extra miles under our belt and dusk quickly approaching, we finally made it to our campground in Marina thanks to some guidance from the support crew. Lesson learned: carry a map. We all drove back up to Santa Cruz for dinner and to drop Margaret off for her bus back home. To bed late, all questioning our sanity for trying this ride and nervously anticipating the next day of riding.