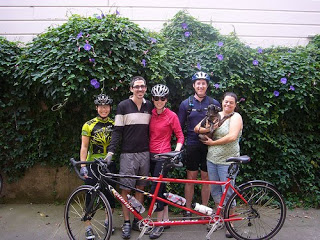 Day 1: From San Francisco to Pigeon Point – 57 miles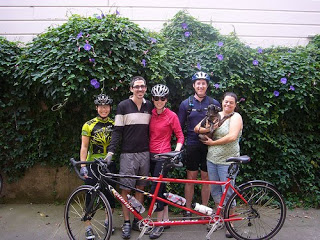 We started the tour with coffee and cinnamon rolls at 9:30. Packed up the truck, checked that the stove was off and hit the road. The team pedaled through Golden Gate Park to the beach, down to Daly City and up and over to Pacifica.
Lunch at the world's fanciest Taco Bell on the beach in Pacifica. Look at that fog waiting for us over the hill in Half Moon Bay!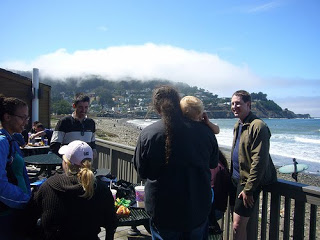 From lunch, we rode the trecherous Devil's Slide pass. Luckily we had Rich's RV to drive behind us and keep us safe. Once over the hill, smooth riding past Half Moon Bay and down to Pigeon Point Lighthouse. Rob booked two shared hostel rooms at this nice hostel. Huge spaghetti dinner with the crew. Hot tubbing in the ocean-front spa before turning in our weary muscles.