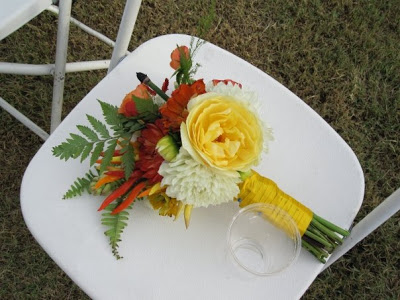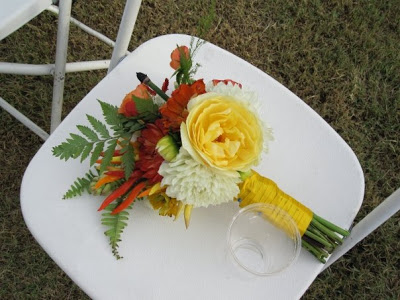 The flowers for this wedding were crazy awesome, if I do say so myself. Rob and I went to the wholesale flower market on Friday and loaded up the entire back seat of the car. Dressed shabby and paying cash, I scored some great deals when vendors assumed I had a professional badge.
Our final arrangements included: dahlias of all colors, zinnias, yellow heirloom roses, orange spray roses, french marigolds, tuberose, orange firecrackers, blue thistles, black eyed susans, three kinds of ferns, cornflowers, some red spiky thing, equisetum and ornamental chili peppers.
With many helpers, we turned under $300 worth of flowers into 5 bouquets, 15 bouteneirs and corsages and 20 lush centerpieces. And had a lot of fun doing it! All the flowers survived the night just fine and were a great conversation piece at the wedding the next day.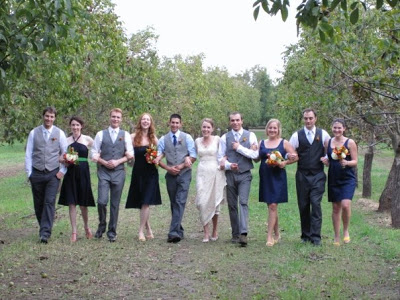 Well done Jean and congratulations to the happy couple! I'm going to hold off with more details from the wedding until the professional photos arrive.