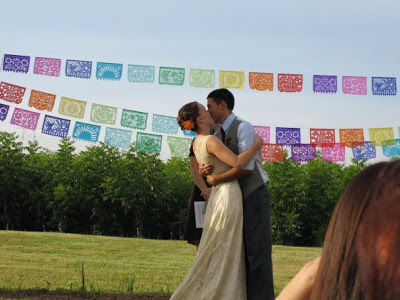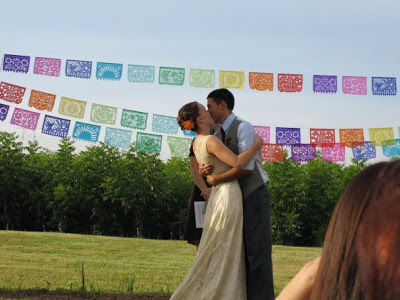 The official photos haven't arrived yet but there are some great shots pouring in from friends and family online. I can't help but share a couple of my favorite highlights.
First, this scene! The walnut grove in the background framed by a few strings of paper picados bought in San Francisco. Jean wearing our great-grandmother's dress and a couple orange roses in her hair (picked from the garden at the inn where she was staying). Hair by bridesmaid Lesley, make-up by me, ceremony by their friend Amanda.
Right at this moment, a hidden mariachi band started playing on the porch of the farmhouse and surprised the whole crowd!