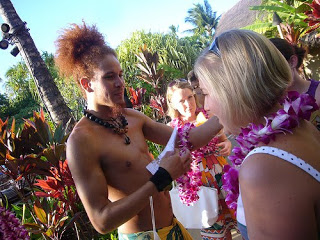 We ended our trip to Hawaii with a night at the Old Lahaina Luau. A great way to soak up every last bit of island character before heading back to California. Super cheesy, but well done, this Luau greets you with Mai Tais and fresh orchid leis.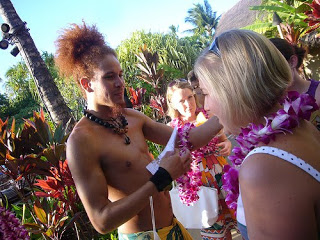 You have a bit of time to wander the groomed gardens and admire a fine display of Hawaiian attire on tourists. They dig up a pig from a big sand pit beefore starting the dinner service. The huge food spread includes ahi tuna poke, salted salmon, fiddlehead fern salad, fresh fruit, pork in various forms, fish, taro root, chicken and steak. And if that wasn't enough, they also bring out a big tray full of desserts.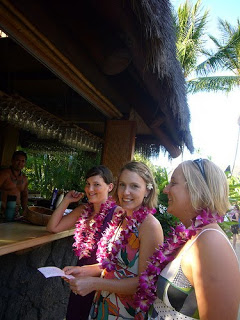 Once it gets dark, the attention turns to big dance show on the central stage with a full Tahitian drum crew, a singer with a gourd drum and all kinds of costume changes. Very impressive.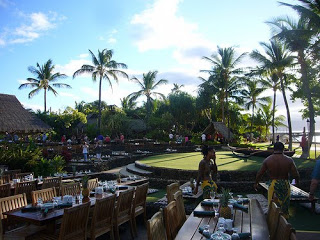 Overall our trip to Hawaii was a ton of fun. Huge thanks to our lovely hostess Haley and SPF 70 continuous spray sunblock, both our most steadfast companions on the trip! You can see all my photos from Hawaii online.
Now, I'm off to Davis for Jean's wedding weekend. The car is packed with flowers, Mexican wedding cookies, tandem bikes and all sorts of miscellaneous supplies. The fantastic Genevieve from Lily Spruce is joining us as the day-of-coordinator. I promise full details when I return, followed by some serious fall fashion discussion. What an amazing month this is turning out to be!