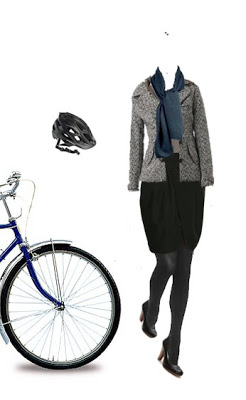 What to Wear: Biking in Fall
After four months of riding the tandem bike to work, I've finally got a good handle on how to dress. It's actually easier to wear a lot of the heels that were gathering dust in my closet when I was walking to work. This outfit is inspired by my new favorite: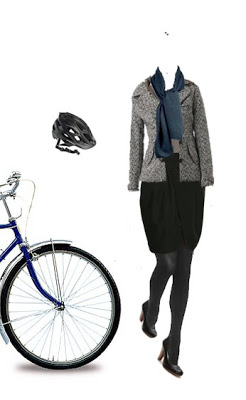 Skirt – A high-waisted mini with pockets and a slit in front. Mine is from Bloomingdale's in a dark, almost denim fabric with a pleat instead that I found on sale. The slit or pleat is key for riding comfortably. And the
Tee – A gray long-sleeved tee shirt tucked in to the skirt.
Pashmina – A winter must-have.
Jacket – This cute tweed coat is under $40 from Forever 21.
Shoes – Black shoes with a wood heel are easy to match with either black or brown.
Earrings – Pearls from The Met.
Add on a pair of driving gloves and an old, rickety tandem bike – you're set!