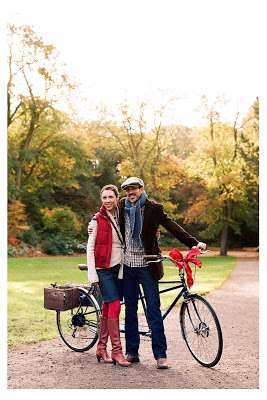 Advent Calendar: 2009 Photo!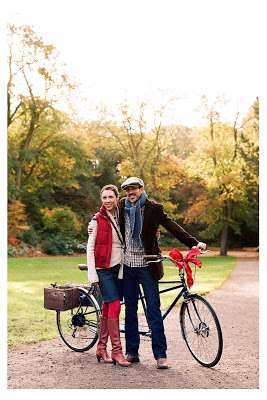 Happy Holidays! Rob staged this year's annual Christmas card photo in Golden Gate Park and enlisted the help of Margaret. It was a gorgeous late fall day right after a big rain storm.
We are off to celebrate with my family down in San Luis Obispo and will return home to a whirlwind of packing. We're starting the new decade with a new apartment! Get ready for lots of decor posts as we settle into our new loft space. And don't forget to comment on the fundraiser post before the 4th!
Want more holiday photos? Check out 2007 and 2006 (I had a terrible flu in 2008).