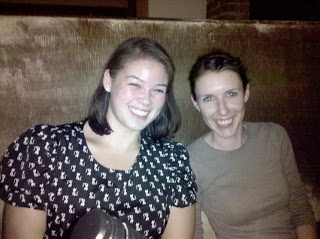 Weekend Round-Up: Settling In
This was a fun weekend in our new neighborhood! With our move finished, we finally had time to explore. (Apologies for all the cell photos – I left my camera at a friend's house)
On Friday, the women from our office left work early for an afternoon at the spa. Massages, manicures and pedicures were our holiday present from the boss. Two and a half hours of pampering followed by dinner at Oola. For five dainty ladies, we ate like kings. Champagne, truffle parmesan fries, beet and bleu cheese salad, steak tartare with caviar, artisinal cheese, duck confit, rack of lamb, pork ribs, creme brule, cherry pear crisp and port. Whew…great evening! I walked home at 9:30.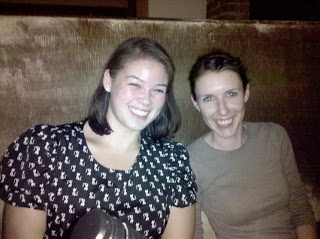 Up early on Saturday morning to turn in our apartment keys. Despite the sunny weather report, it rained steadily as we finished the very last step of the move. A run down to Daly City to buy supplies for the house. We made it home in time for a relaxed lunch. I wrote all my moving announcements and (late) Christmas thank you notes and dropped them in the mail.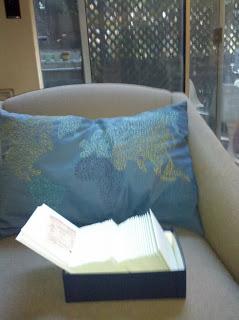 Quiet evening at home. Margaret came over for a healthy dinner (to make up for all my Friday excess) and to watch Inglourious Basterds. I surprisingly really liked the film. To bed pretty early with our first guest on the daybed.
Margaret, Rob and I woke up early on Sunday to attend a 9:45 show of Avatar in IMAX 3D. We have been trying to get tickets for weeks and this was the only available show. And a packed house even at that strange hour. But, wow! That is one heck of a movie.
After our show, we went for a clam chowder lunch at Boudin Bakery. And then dropped by Gump's to pick up a package and drool over the merchandise. Shoe shopping with Rob at REI.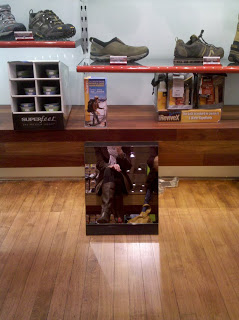 A quick trip back home for a pot of tea and a couple rounds of cards. The three of us headed back out around three to explore Chinatown. The whole neighborhood is festively preparing for Lunar New Year in February. The parade coming on the 27th is one of my favorite events of the year. We passed by one massive dragon being readied for the event.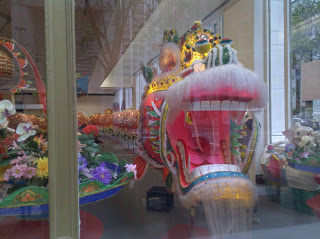 In Chinatown, I bought a miniature paper mache lion and a set of lucky red envelopes. Starting to rain, we took our loot to Irish Bank for pints of Guinness. Tucked away in a little alley, it's an adorable respite downtown.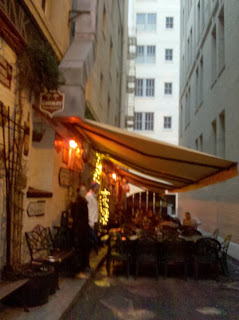 Dinner at Thirsty Bear – a Spanish tapas and microbrew pub. With some live flamenco guitar in the background, we shared a squid-ink paella for dinner. Back home in the rain, Margaret left for San Mateo. Rob and I cleaned-up and prepared for the week ahead.