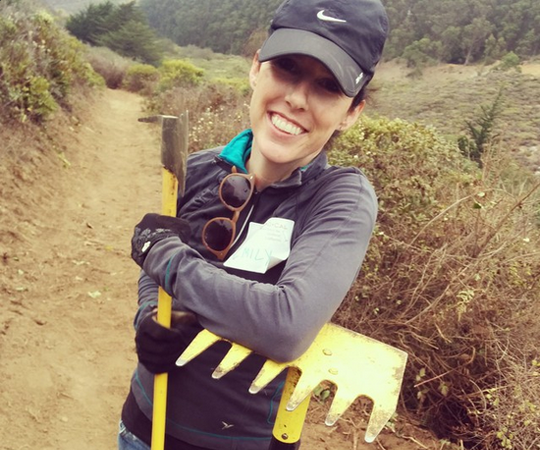 To Do: Volunteer with V.O.Cal
Rob and I joined up with the Volunteers for Outdoor California ("V.O.Cal") on Sunday for a day of trail repair at San Bruno Mountain, just south of San Francisco. We've occasionally volunteered with the National Parks, but none of those work days involved heavy-duty backcountry firefighting gear! We're both now pros at using McLeod rakes and Pulaski axes to clear overgrowth and carve out drainage thanks to the well-organized coordinators.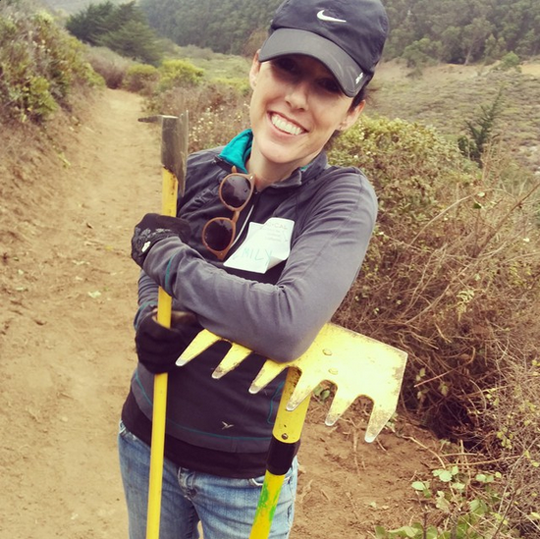 We'll see just how sore my twiggy arms will get this week as a result. V.O.Cal is a great organization if you're interested in volunteering with Bay Area parks. Their next season of trail projects starts in April.