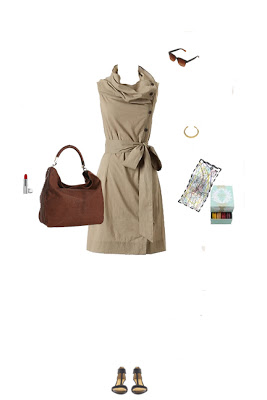 French Week: What to Wear
Paris in summer, when it sizzles, and still looking cute? Here's my suggestion for an outfit that works in the City of Light or the Windy City: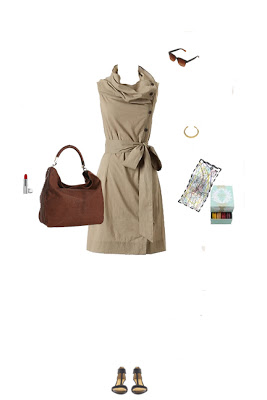 Dress – Like a light trench coat for the summer. $98 from Anthropologie.
Handbag – A $930 Yves Saint Laurent goatskin hobo bag that is so perfect and French. Le sigh.
Bracelet – A simple gold bangle inspired by a bronze age find displayed at the Musée d'Archéologie nationale : Château de Saint-Germain-en-Laye
Shoes – A pair of strappy sandals that look sky-high but actually come with a demure little heel. From Nine West for $78.
Sunglasses – A vintage pair from Forever 21.
Pluses – Red lipstick, a map of the Paris subway and a box of Laduree macaroons.