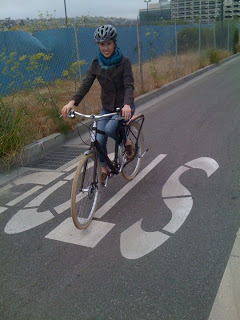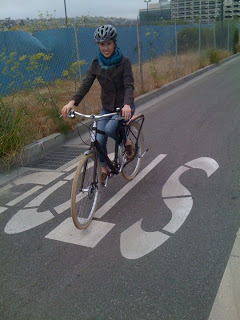 Despite the Siberian weather in San Francisco, I took my new bike out for a spin last night with Rob.
Wow…this is an awesome bicycle! Smooth, stylish, I may start riding it everywhere. I even got confident enough to race Rob on the Embarcadero and to navigate the wood planks of the China Basin drawbridge without stopping.
The coast out by the new UCSF Mission Bay campus is a great place to ride. Few cars, lots of boats and water and the smell of wild fennel along the road.