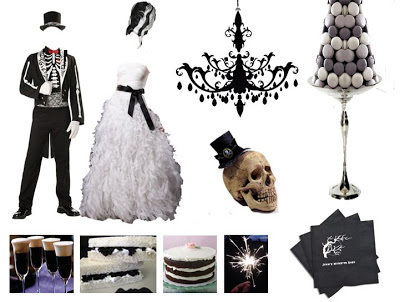 Halloween Party Idea: Black & White Ghouls Ball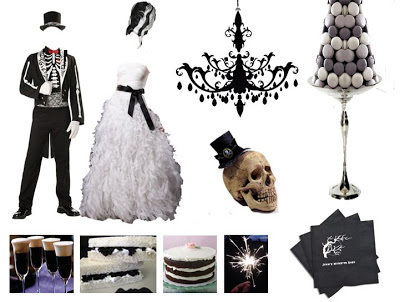 Rob and I decided to host a Black & White Ghouls Ball this year. Black and white costumes of all kinds! Black and white food. Twinkle lights, polished silver and black linens. Halloween and my birthday all wrapped into one.
Here's what I have so far: a Skeleton tuxedo costume, inspiration for a vintage gown, a bride of frankenstein wig, removable chandelier decal, plastic skull with tiny hat, black and white macaron tower, black velvet cocktails, caviar sandwiches, chocolate tomboy cakes and black Halloween cocktail napkins.