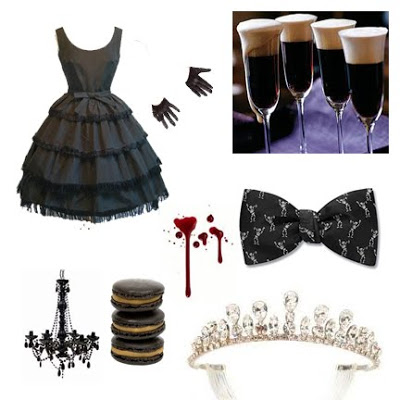 Halloween Party Idea: Zombie Cocktails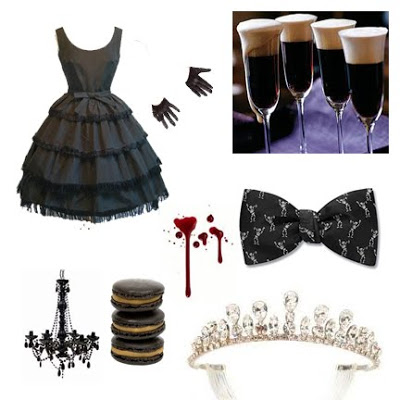 Here's one halloween party idea with an elegant-edge: Zombie cocktail party. Ghoulishly glamorous! You just need your fanciest party dress, gloves and gems to wear. A skeleton bow tie for the beau. And plenty of fake blood and zombie make-up to share.
Drinks? Guinness champagne cocktails. Food? Black macaroons, small sandwiches, canapes and dry ice. Decorations? A chandelier painted black. A bit of post-apocalyptic decor.