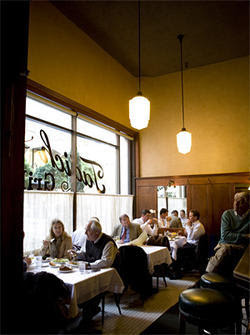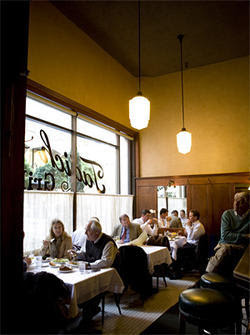 Sorry for another quick drop off the radar. I'm having one of those city weeks…a different restaurant ever night, lots of work. I love eating out but could really do for a night at home in my pajamas. Maybe Saturday?
We went out Tuesday night to
Tadich Grill
with a fabulous old friend from Santa Cruz. What a classic place. Giant portions of fresh seafood, strong drinks, waiters in short coats providing terrible service, private mahogany booths and white tablecloths. Yum, definitely get the cioppinio with garlic bread.