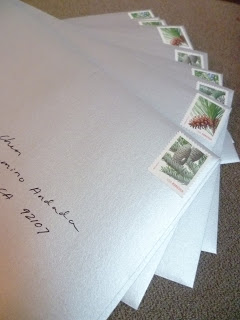 Advent Calendar: December 14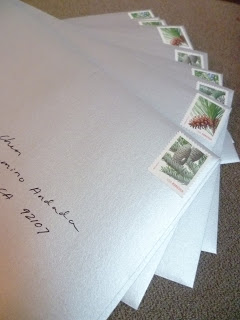 I love writing Christmas cards. Maybe a little too much! I'm only through the letter D in my address book and have already sent 40 letters. About 100 more to go?
At least the holiday stamps from the Post Office are better this year. The pine branches are a nice match with the silver paper.