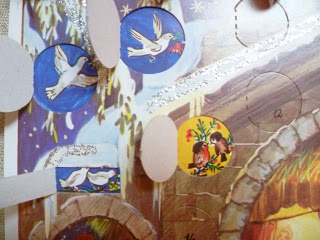 Advent Calendar: December 8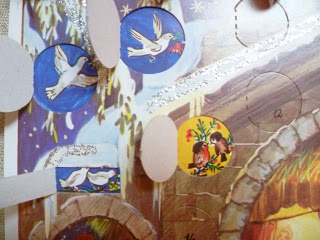 For today's advent calendar post: an appreciation of the printed kind!
My mother sends me a paper advent calendar at the end of each November. All glitter and German illustrations, this annual tradition is a perfect way to count down to the holiday. Today's window (yellow) was particularly cute with two little finches on a branch mirroring the finches singing in the rain outside our window.