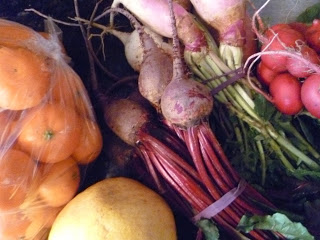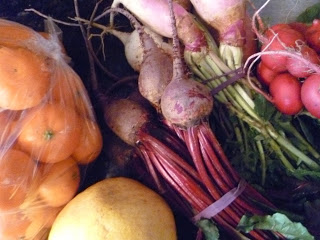 Winter continues to slog on at farmer's market. It's all cabbage, citrus and root vegetables. This week, I brought home chinese broccoli, yu choy, radishes, turnips, beets, eggs, tangerines and a half grapefruit/half orange.
Turnips are turning out to be my new winter favorite. Halfway between a radish and jicama, they're so good raw and I heard they make tasty mashed "neeps" as well. I think
this recipe
, with horseradish, will be next.