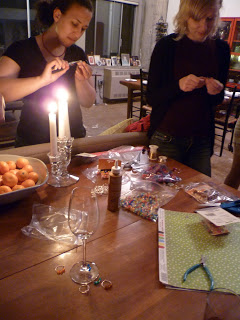 Ladies Activity Club: Wine Tasting
The Ladies Activity Club met on Tuesday this week for wine tasting, food and crafts. Elizabeth hosted a great event!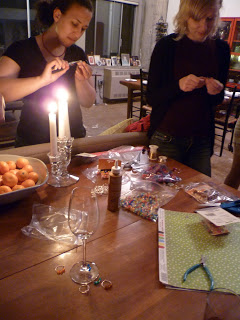 Wine Tasting: A blind tasting of four zinfandels. We tasted each and tried to match each it to the descriptions. Then to tried guessing which was the most expensive. I was wrong (so wrong) with every single pick.
Food: homemade chocolate peanut butter cupcakes and a lemon tarte, truffle salt popcorn, melon with smoked duck, cheese and crackers.
Craft: Wine charms were so easy to make with beads and earring hoops!