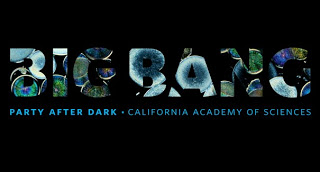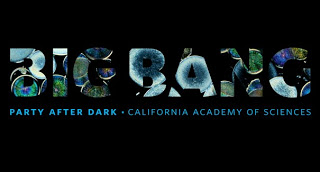 Last night's Big Bang gala at the Academy of Sciences was a blast! I didn't take my camera, figuring there would be a million photos online to share with you today…but no luck just yet.
It was a Gatti affair, always amazing. He created an astroturf "red carpet" with waiters passing out champagne on the way in and lounges of astroturf upholstered couches inside decorated with wheatgrass centerpieces.
For food: dim sum, a help-yourself candy bar, a chocolate bar with truffles on demand, dessert tasting, mini burgers with fries in paper cones and a meat and cheese spread complete with a prosciutto slicer while you waited in line. Ample open bars all around the event.
For entertainment: DJs, private tours of the museum's gem collection, acrobats dancing on the walls and a presentation in the planetarium by David de Rothschild about his Plastiki ocean adventure.
Highlights: Walking around the dark aquarium with a well-made martini, spending time with friends Eric and Rachel.