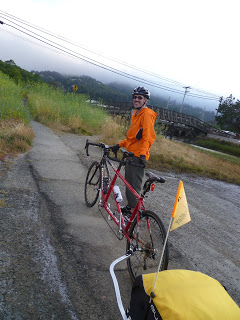 We had a grand adventure this weekend! Only 50 miles in total, but it felt like we were all over Marin. On Friday, Rob and I loaded up the tandem bike and rode out from the city. Cold, foggy weather really hit at the bridge and we were totally socked in by Sausalito.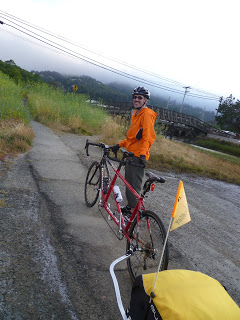 We met up with our friends at the Haypress campsite and set up the tent. Up too late chatting while bundled up around the picnic table. Overnight, the fog came in even further and it was pretty much raining in the morning. Rob made his famous blueberry pancakes for our breakfast.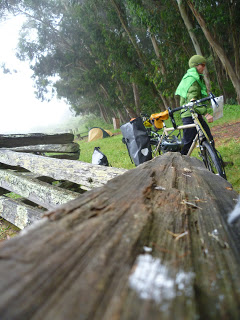 Eventually, we headed down to Sausalito in search of better weather. First stop, the
Bay Model
. A wonderful free museum that showcases a massive feat of pre-computer engineering. The watershed model takes up a full acre. Even though it is currently drained of water for repairs, the other exhibits on water consationerv and bay history are worth a visit. Not sure why they're being so goofy in this photo, but note the rain dripping down on the side of the building – seriously cold.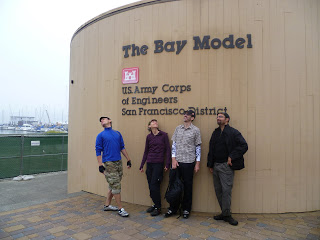 Big chinese lunch at
Tommy's Wok
and then over to Richardson Beach to rest in a brief spot of sun and watch boats go by. This photo literally represents the only sunny spot along the bay on Saturday.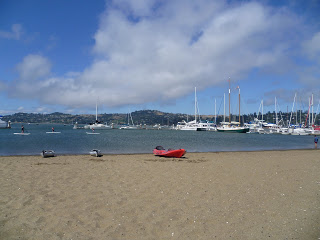 Back to camp in the late afternoon with fresh dinner supplies. We cooked up a feast and played many rounds of gin rummy. At 10, everyone geared up for a moonlit ride to the beach, about 2 miles from camp. Spooky, but fun!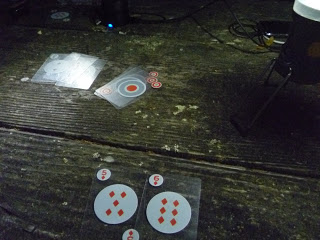 Sunday morning's weather was dramatically better than Saturday's. So instead of heading home right away, we rode to
Le Garage
for a lovely brunch. Bellini and eggs benedict for me!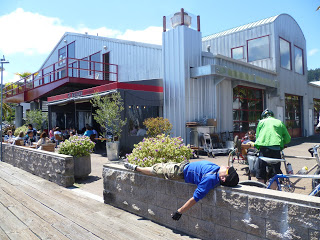 Very slow going over the Golden Gate bridge with loads of tourists headed across as well. But so, so gorgeous and warm that we didn't mind at all. One final photo before the group headed off in different directions.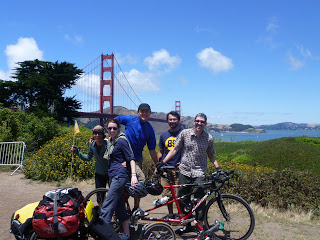 Too nice to head inside just yet, Rob, Denyse and I sat on the lawn at Crissy Field to people watch for another hour.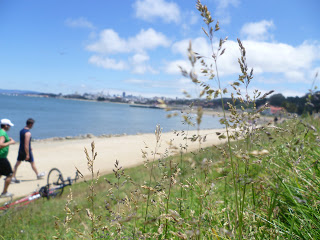 Finally home at 4:30. Unpacking and washing gear for a few minutes, before friends stopped by to borrow bikes. Hot showers after they left and big bowls of fresh spaghetti pomodoro. Wine together when they came back in the late evening and crashing into bed, very tired, at 10:00.