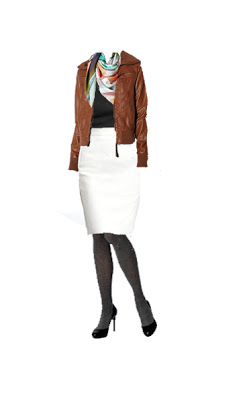 Silk scarves, tied like a bandanna, are my latest favorite accessory! It's such a pretty detail to have a flowery piece of silk. And they're super affordable to pick up at vintage stores.
I wore this outfit to work yesterday on another classic foggy day in the city: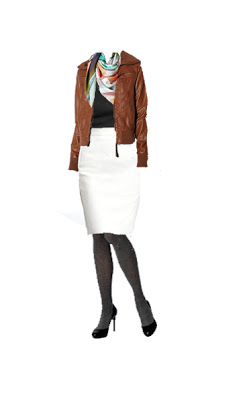 Tee – Basic black v-neck tee from Gap.
Skirt
– A high-waisted white pencil skirt.
Jacket
– Faux leather bomber jacket.
Scarf – Silk scarf, folded in half and tied on the side.
Pumps
– Basic black pumps, inspired by this designer pair.