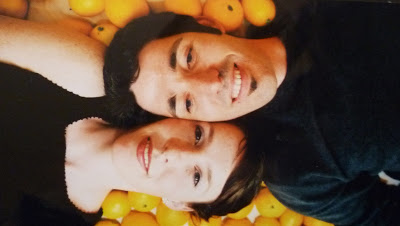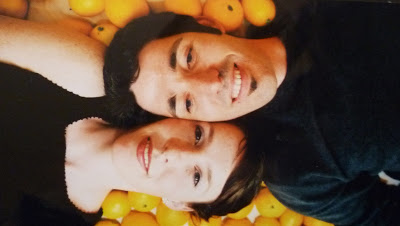 Rob and I first met 10 years ago last night. Amazing how fast this decade has gone and how many wonderful adventures we've had!
We celebrated last night at a Giants game with friends. Next weekend, we're off to spend a romantic weekend down by Santa Cruz. And I spent the morning looking at old photo albums of our early years together, including this goofy impromptu photo shoot inspired by a friend bring us a bushel of lemons circa 2003.
Our relationship is so wonderful, it's hard to describe. If you've read this blog for a while, you know that one of the most key elements is growth – we're constantly helping the other to try new things and reach for new goals. I am incredibly lucky to be partnered with this fun, kind, creative (and oh-so handsome) guy!