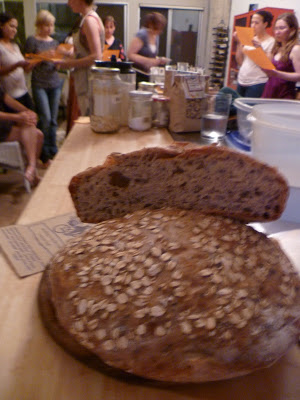 Ladies Activity Club: Breadmaking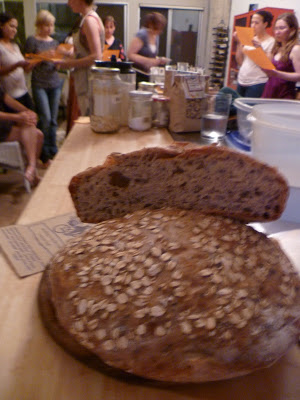 We had a lovely time last night learning how to make bread! Our instructor, LisaRuth, has perfected a recipe based on the famous NY Times no-knead bread. With the addition of all kinds of seeds and nuts and her pro-tips (she bakes 2/3 loaves a week), we received a wonderful lesson.
For appetizers, I served up the leaf cookies along with sweet potato chips and spinach dip, spanakopita, crackers with farmer's cheese and jalapeno jam, carrots, almonds, olives and cornichons. We had lots of red and white wine to go along. And, of course, a lot of delicious bread and butter.