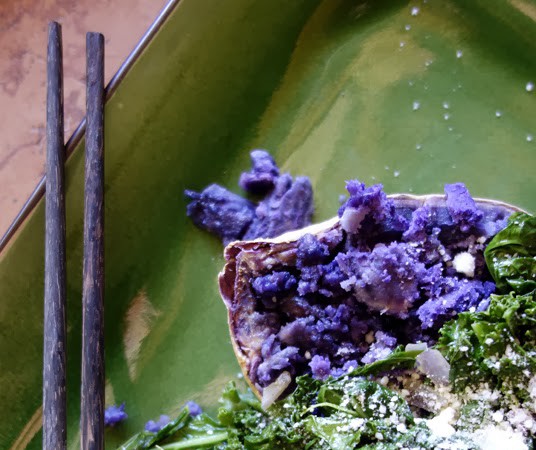 Baked Purple Taro with Kale
This three ingredient lunch is a snap to prepare on a busy afternoon in Maui, using more of our tropical farmer's market produce from down the street. The baked purple taro is topped with braised kale and good quality parmesan cheese.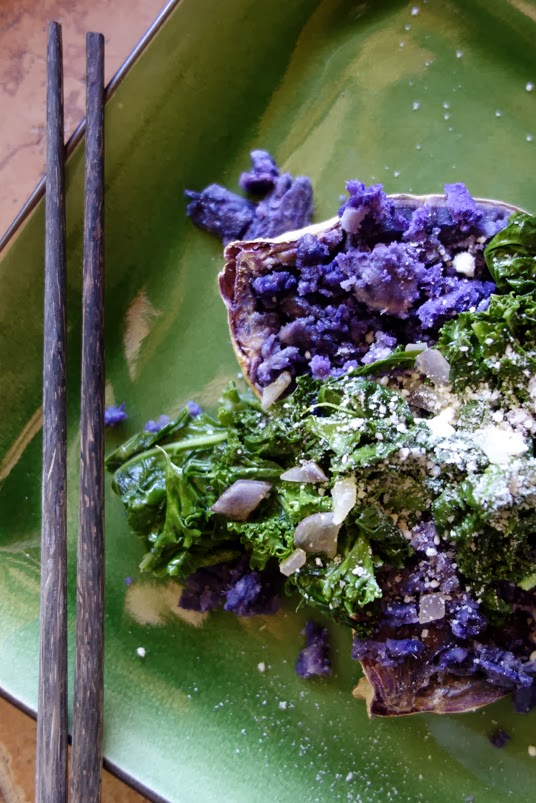 Like a tiny sweet potato, the purple taro cooks very quickly. Just 2 or 3 minutes in the microwave was plenty. Any longer than that will get very dry. But watch out, if your taro is too raw it could give you an itchy tongue. (Note: A fork is much better suited to eating this than the chopsticks artfully pictured)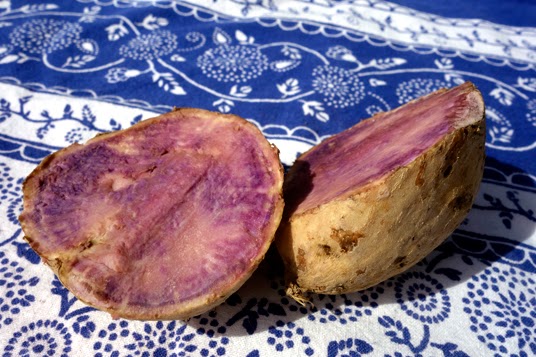 For the kale, my favorite preparation is to toss some chopped onion in a pan with butter over high heat. When the onions are cooked, top them with the kale in the pan. Stir until the kale is wilted and season with ample salt and pepper. If you needed this to be vegan, just replace the butter with olive oil and either omit the cheese or swap for sliced almonds.