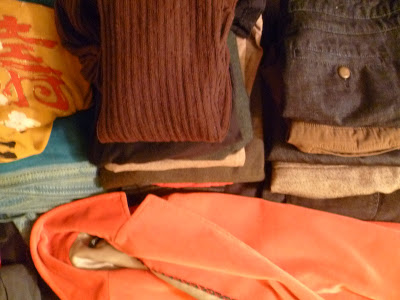 Packing for Japan in November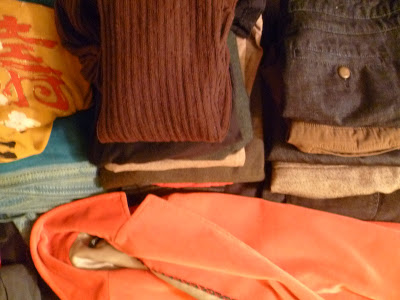 Packing for the trip is nearly done! I decided on a muted jewel-tone theme, inspired by a favorite mustard-yellow Japanese scarf. With a lot of layers that can be mixed and matched. So far:
1 pair of dark, straight leg jeans
4 skirts (tweed, corduroy, denim and chambray, mini in the J.Crew fashion)
1 pair of heavy canvas shorts
4 sweaters
4 long sleeve shirts
1 blue and yellow jacquard scarf
Trusty coral velvet blazer
Trusty black puffer jacket
Many pairs of tights and leggings in black, blue and gray
Many pairs of socks
Beanie, gloves and arm-warmers
Pajamas
1 pair of tall flat boots and/or (still deciding) 1 pair of short flat boots
1 pair of sneakers
1 pair of flats
I think that should be enough for 10 days. It doesn't seem to be all that cold in Osaka or Kyoto. Only Mt. Koya-san will be colder than San Francisco, even with a bit of snow, and I plan to just layer it all on for our two days there.
Am I forgetting something key? What is your favorite thing to wear traveling?