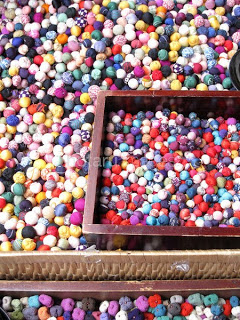 To Do: Japanese Flea Markets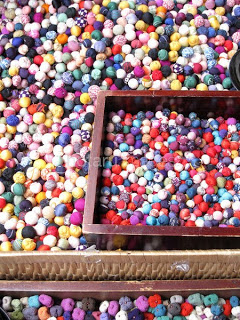 I'm imagining all-Japanese holiday decor this year. With paper and fabric supplies from our trip to Japan, there's all kind of wrapping and ornaments to be made.
These
quilted fabric balls
are apparently sold at a big monthly flea market in Kyoto. Wouldn't they be pretty strung up on a ribbon around the mantelpiece?
How is it possible that Martha Stewart hasn't already done a Japanese Christmas theme?