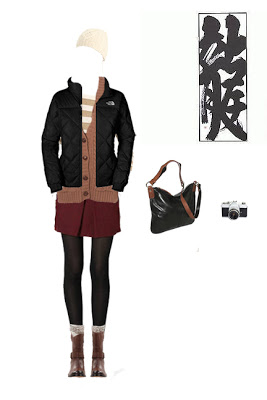 What to Wear: December in Japan
I've been working on what to pack for our trip to Japan. Lots of layers to keep warm and flat shoes for walking all day. Here's one template: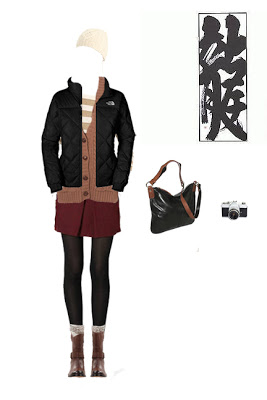 Beanie – In ivory cableknit.
Sweater – A striped gold sweater from J. Crew.
Cardigan – Cozy layer from Topshop.
Puffer – A classic black down jacket.
Skirt – A wool mini paired with thick tights or leggings (or both).
Socks – A California girl, I really only own maybe four or so pairs of socks. I need to stock up on warm pairs.
Shoes – Flat shoes that can be worn with socks and can come on and off easily for all the no-shoe rules – not an easy thing to find!
Bag – A crossover handbag big enough for the guidebook and camera.
What do you think?