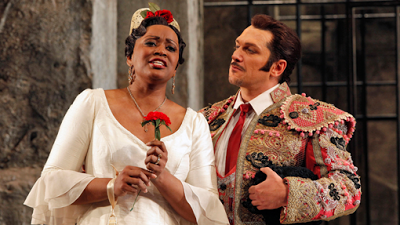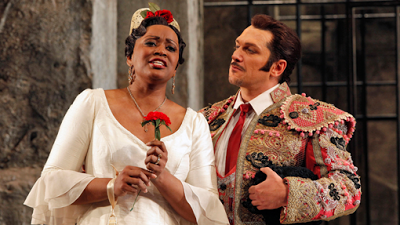 Margaret and I went to see Carmen at the opera last Friday. We met up with our friends Greg and Kevin at the show – which officially doubled my usual social scene in the lobby!
Carmen is fun because the music is so familiar, you can practically sing along. There's a love triangle, a bravado bullfighter and it's got plenty of stabbings. And the staging did not disappoint: a full cast of 157 (a new record?) with a 30-member children's choir and a two story set with flowing fountains.
At the time, I was pretty convinced I had a terminal case of jet lag. It was horrible! Except that my complete inability to sleep at night made it very easy to stay alert during the 3+ hour opera.