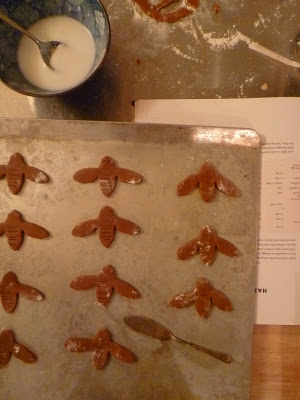 Weekend Roundup: Holiday Kick-Off
The holiday season arrived in full force this weekend, whether we were ready for it or not!
On Friday, I spent the day at the amazing Nob Hill Spa with the women from my office. A full six hours of lounging in a bathrobe, sitting on the terrace, hot tubs, saunas and facials. That night, we had our annual company holiday party and I wore my new white vintage shift.
Late start the next morning. Very lazy, we watched Street Thief on Netflix and ate pancakes. At 12:30, Rob and I took the car out to get Christmas card supplies and ran smack into terrible SantaCon traffic. It took forever! Back at the house, I made a big batch of glazed "ginger bees" based on the Tartine gingerbread recipe and wrote cards.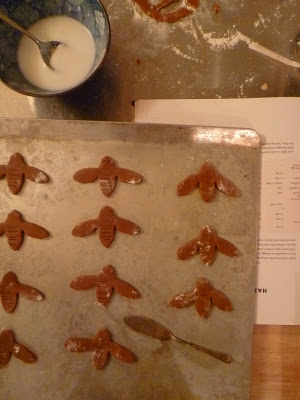 That evening, we packed up the cookies, bundled up and hit the holiday party circuit. Quick stop at a party in the building and then over to the Haight by train for a cookie exchange. Back home around midnight.
The next morning, we got up early to drive to the zoo. We met up with Seth, Amy, their baby and another friend with a baby to look at the animals. It was pretty warm when we first started out. We walked around at toddler speed, so had plenty of time to take photos with the scary, enormous owl: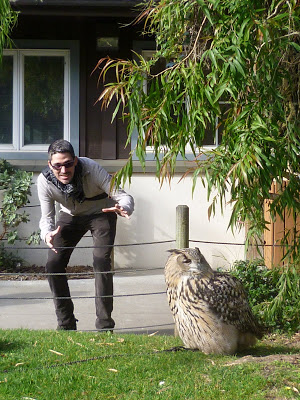 …and get to know the moody mini donks.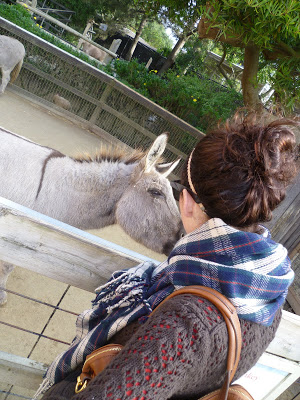 We had lunch at the zoo and the weather took a turn for the absolute freezing as we walked around with the lions and giraffes. At 3:00, we were popsicles. On the way home, Rob and I stopped to buy a Christmas tree from our usual waterfront Delancey Street lot. Our tradition is to always get a tree still wrapped up and keep our fingers-crossed that it turns out to be a winner.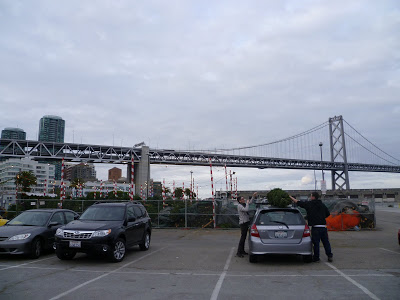 That tree turned out to be HUGE. We could barely carry it and had to run out to buy a new stand just to fit the trunk. It was supposed to be a six-footer, but I think it's nearly eight and about five feet across.
So we called in reinforcements. Margaret and Sean came over in the evening to help decorate and have dinner. It really feels like Christmas now!