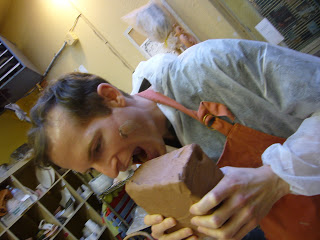 Weekend Round-Up: Muddy Buddy
Rob and I drove down to San Luis Obispo for the long weekend to spend some time with friends and family. We arrived late Friday night and spent the morning Saturday shopping for Margaret's big 30th birthday party. I'll go into the details in a separate post, but suffice to say, we spent the day with 14 people, jumpsuits and a whole lot of clay.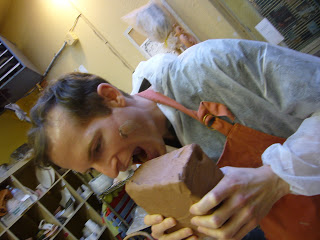 Sunday morning was spent lazily with the Times and big cups of coffee. Eventually, the nice day roused us. My mom had always wanted to hike to the top of Madonna Mountain, behind the house. It's about 5 miles and 1,200 feet…no small feat. Gorgeous warm day with lots of fresh spring greenery.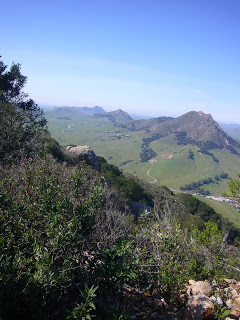 The three of us and the family dog made it to the top with amazing views of the ocean and the rolling hills of San Luis Obispo.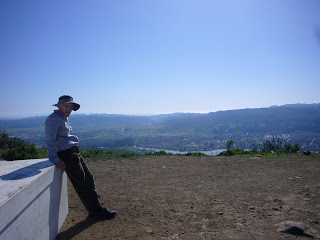 A relaxing afternoon at home followed by a big crab and artichoke dinner to celebrate Valentine's Day. The next morning, I organized a quick brunch meet-up with a few friends from high school at Big Sky. Liz, brought adorable baby Ethan along.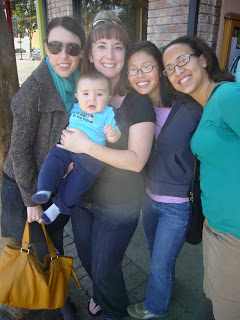 We walked around downtown for a while and then started to pack up. A quick trip to the local grocery store to stock up on chips, salsa and local wine. We hit the road and drove back to San Francisco, arriving home at 7:00.