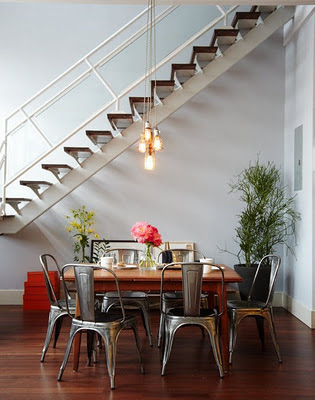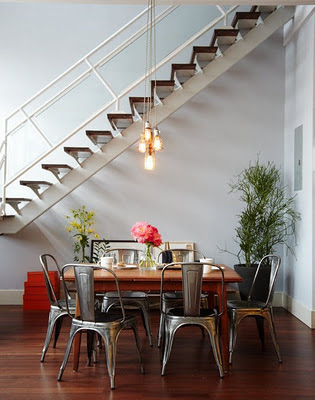 It's one for the baby book! Nine years after my first apartment, I finally have a matching set of dining room chairs.
Rob and I picked out a set of eight French tolix-style chairs online. We're still getting used to them, but I'm so inspired by all the online styling.
With our mismatched old chairs in the storage room, we now have seating for 14 at the giant dining table. No more borrowing folding chairs or BYOC for our big dinner parties!