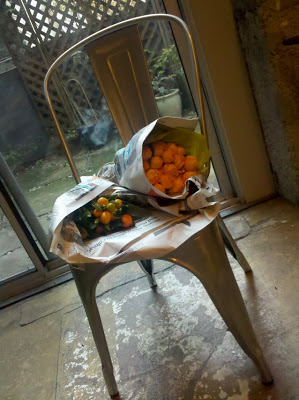 This was another weekend of funny San Francisco events! On Friday, we went to an "ugly sweater" party to celebrate Margaret's birthday. I had loads of photos of my neon green monstrosity and the cake with dinosaurs and clowns that we brought for the occasion – but I left my camera behind. It was a great time!
Up pretty early on Saturday. Breakfast with Rob before her went off for a bike ride. I went running and swung by the Wholesale Flower Market on the way home. Really pretty light orange garden roses and kumquat branches: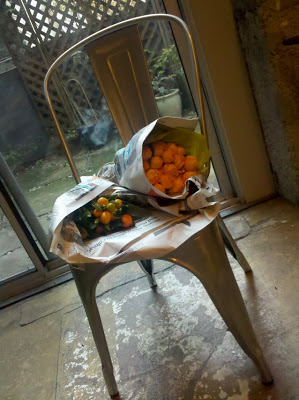 Flower arranging and chores at home. Rob returned from his ride and we had grilled cheese sandwiches for lunch. In the afternoon, we drove out to Sports Basement and then to San Bruno Mountain for a few miles of hiking. Yet another perfect warm January day in California: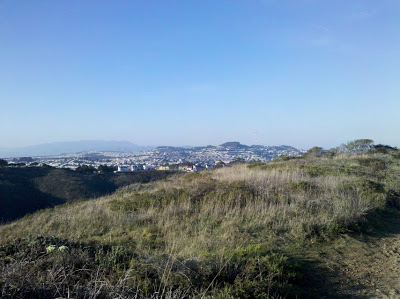 We took the long way home and stopped at Joe's Cable Car Burgers in Glen Park for an early dinner. I don't eat ground beef and haven't had a real hamburger in over 10 years – but made an exception for this spot with organic, fresh ground meat. Paired with fries and strawberry shake – super tasty!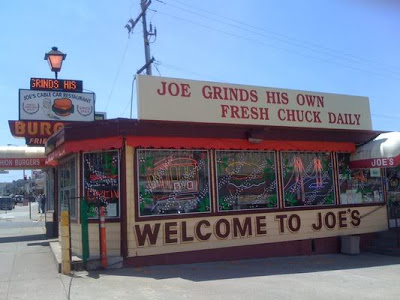 Home in time to rest up a bit and change into party clothes for a fundraiser at Rickshaw Stop for a city bike project. It was a warm night for riding the tandem across town: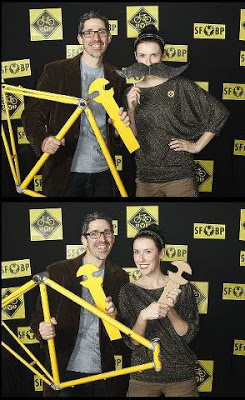 Home at midnight. On Sunday, we woke up very late and Rob was definitely sick with a cold. Coffee, sweet rolls and the newspaper for breakfast. We watched some episodes of The IT Crowd (my favorite) and had egg tacos for a late lunch. Cleaned house just in time for LisaRuth to stop in for a visit. Tea, snacks and bananagrams.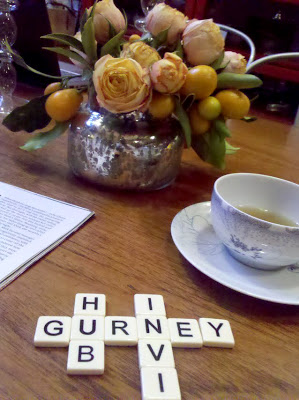 I made the good ol' family casserole recipe and a big green salad for dinner. Rob and I watched the documentary Senna about the Brazilian race car driver, which was really well done. I love a lazy Sunday!