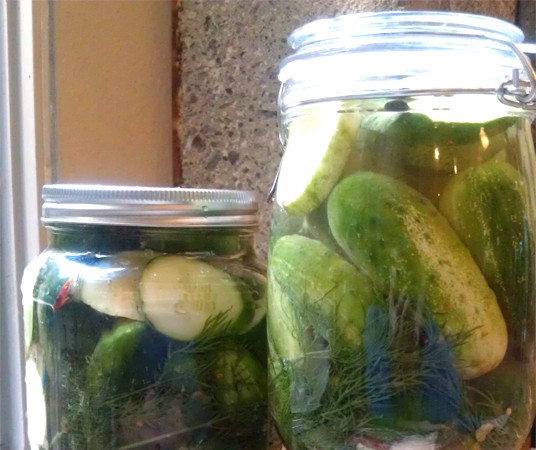 Recipe: Refrigerator Dill Pickles
Margaret and I made pickles on Sunday afternoon. Farmer's market had tiny cucumbers on sale for $0.50/pound! The exact recipes can vary a lot depending on your taste and are fun to experiment with.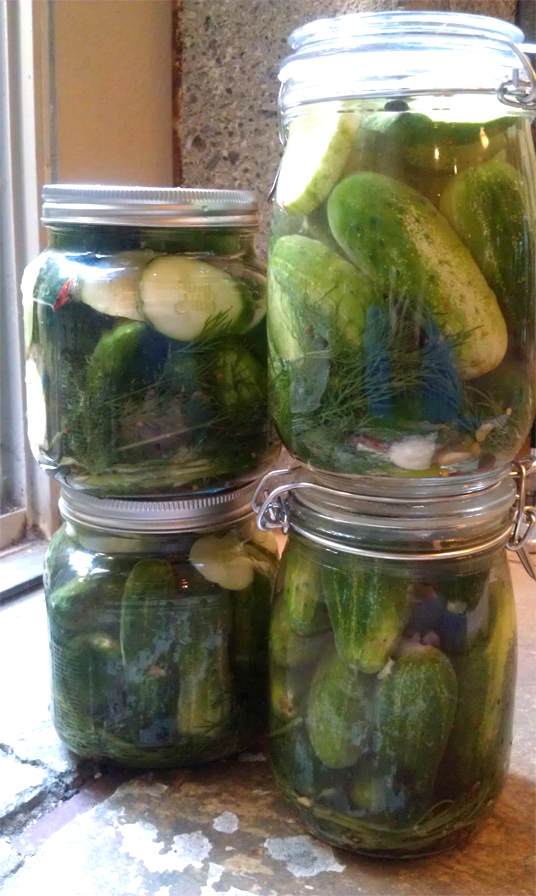 Fill each of your quart jars with 3 or 4 sprigs of fresh dill, a smashed clove of garlic, 1/2 a cinnamon stick, 1 tablespoon of pickling spice and an extra pinch of red chili flakes. Rinse the cucumbers (we had 2 lbs) well and cut any odd shapes into slices. Pack the jars tightly with pickles. Top with a brine of this ratio: 1 quart of water, 3/4 cup of white wine vinegar and 4 tablespoons of kosher salt.
Shake jars and then leave out on the counter for two days before refrigerating. We also used this recipe on carrots and made Zuni Cafe pickled zucchini the same day.