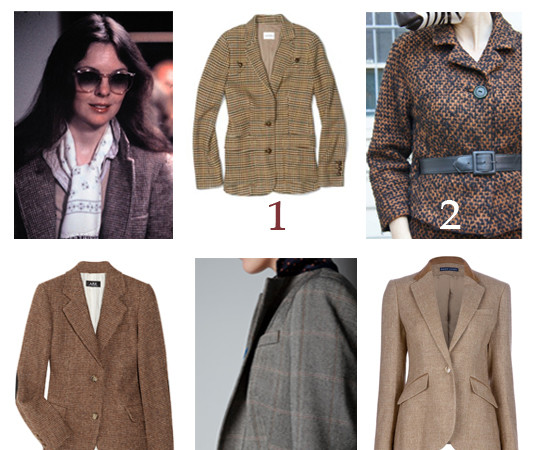 What to Wear: Tweed Blazer
I would love to pick up a perfect tweed blazer for my fall wardrobe, inspired by 1970's Diane Keaton style. So easy and warm over a pair of jeans or a pencil skirt – and so hard to find!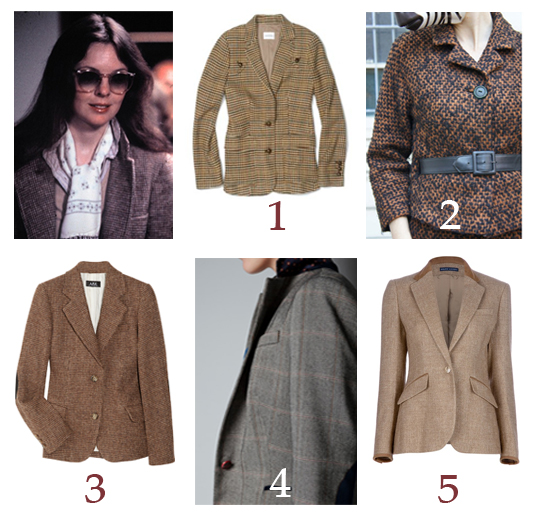 1. $249. This blazer from Club Monaco is made from quality fabric with solid tailoring.
2. $115. Vintage blazer and skirt from Animal Head Vintage (go Rebecca!)
3. $224. On sale from APC with classic styling.
4. $89. I love the details on this Zara blazer. Tie silk under the collar, leather buttons, elbow patches.
5. $816. Too expensive, but this blazer from Ralph Lauren is the kind of thing you'd wear for decades.