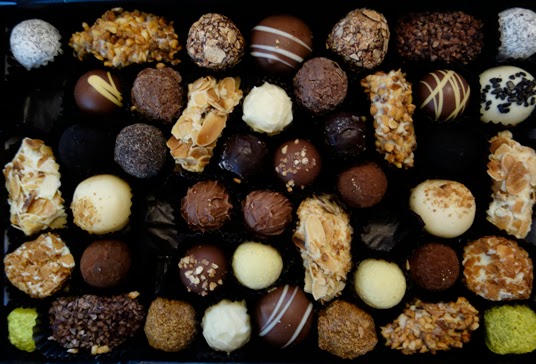 Rob and I celebrated our 5th wedding anniversary on Friday! I got him a big box of manly chocolates:
And he got me these beautiful flowers from the same neighborhood florist who made my wedding bouquet.
We went out to dinner to celebrate at Bar Jules in Hayes Valley – Nicole gave us a gift certificate as a generous anniversary present. We woke up Saturday to a surprising rainy day. Across the new Bay Bridge for the first time – to a bike race in Oakland.
I slept cozily in the car while it poured on the riders in their costumes.
Pizza after the race, while it continued to rain. Back to the city!
Home to shower and clean up from the morning race. The rain blew away, so we walked to Macy's downtown to pick out a new mattress. A surprisingly difficult process:
Early dinner at our favorite Mexican restaurant – Tropisueno.
Then over to see a movie with Margaret and Sean at the Metreon. I miss living in this neighborhood!
Leisurely Sunday morning. I stayed in bed until 10:30 reading the paper. Breakfast of oatmeal and chicken sausage. Rob and I packed up the car and drove out to Land's End for a hike and picnic on the beach:
Super pretty day along the San Francisco coast:
Back home in the afternoon with a quick stop for a car wash on the way. We walked over to meet up with our former CEO, in town from Miami, for an early dinner at Wayo Sushi on Van Ness. Back home in time to prepare for the busy week ahead!