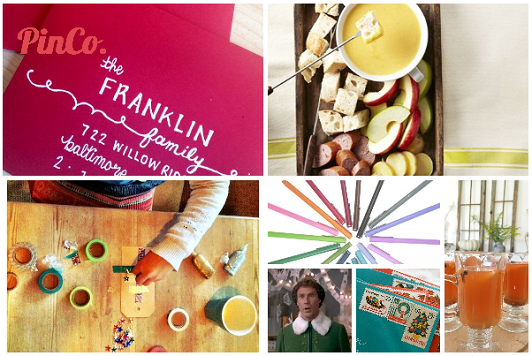 Holiday Party No. 4: Addressing Christmas Cards
My holiday cards just arrived from the printer last night. With 75 to write before leaving on vacation next week, I need to start on them ASAP. Why not turn the chore into a fun working party with a few friends?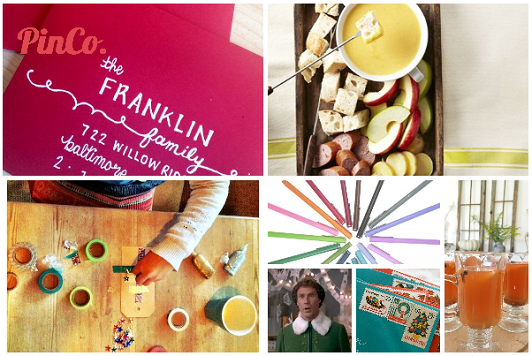 Guests. A couple of close women friends who are also facing their own big stacks of holiday cards.
Decor. Set up a small table in the living room. Put Elf, or your own favorite Christmas movie on with the sound low and turn on holiday music.
Menu. Fondue is an easy dinner to serve while you work. Thanks to the long forks, you don't have to worry about leaving greasy fingertips on envelopes. Trader Joe's sells a great pre-packaged fondue that you just heat up on the stove. Pair it with cubes of rustic bread, apples and broccoli. Boiled potatoes and warm sausages are also good accompaniments if you have the time to prepare them..
Drinks. Hot apple cider will keep your party warm and motivated as they work through their mailing lists.
Activity. Provide some fancy pens – Le Pen are my favorite – along with craft materials you have on hand, such as washi tape and stamps. Try online tutorials for calligraphy if you want to get fancy.
Budget. You'll spend more on postage than you'll spend on putting together this party!
All photos and details available on the Holiday Party Pinterest board. Have your own party request? Leave it in the comments.