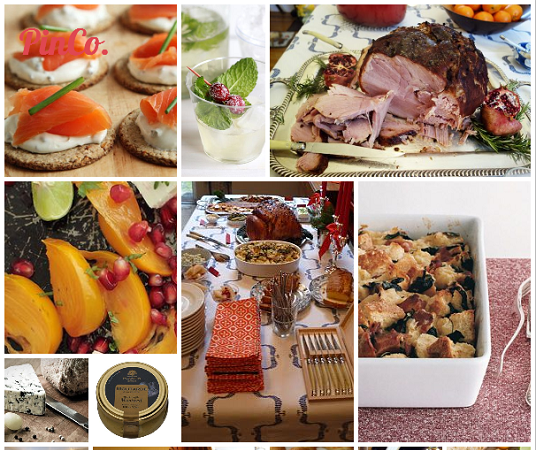 Holiday Party No. 6: Christmas Brunch for 35 Guests
I've barely started working on our annual holiday brunch party that's coming up this Saturday. But the great thing about a party you host every year is that you get used to the traditions and know the recipes well. We expect about 35 people, and the set-up couldn't be easier!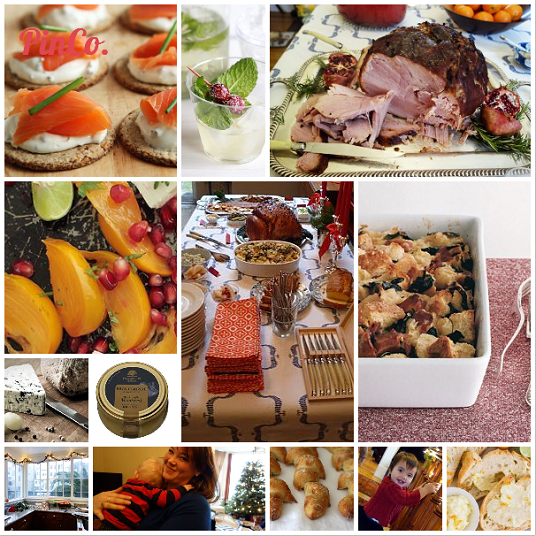 Guests. 35 or so people will be dropping by starting at 11:00 am on Saturday. The list includes little ones – who I just love to see all dressed up in their holiday finest. I like the having our party during the day because it's convenient for people out running holiday errands and you don't have to compete for guests on the few available Friday and Saturday evenings in December.
Decor. We have a small tree up in the living room and other decorations here and there. I like to tie red satin ribbons on to the lamps, candlesticks and a plaster sculpture of a poet. I need to polish a bunch of silver tonight and I hope to have time to decorate the kitchen and banister like last year. Chairs all over the house in small groupings for people to chat. Because I'm a nut who likes to use real glassware and cloth napkins, I'm borrowing extra white plates from my sister for the buffet.
Menu. Rob and I serve a variation on the same basic menu each year. I get a massive, local ham from Robert's Corned Meats here in San Francisco and toss it in the oven at 6:00 am. The savory bread pudding can be prepped the night before to be assembled and baked in the morning. The fancy butters, fruit salad and cookies are all easy to make ahead, too. I'm thinking about adding a big wedge of fancy Stilton or blue cheese to the table this year.
Smoked salmon canapes
Warm Acme Bread pan epi
Truffle mustard
Sage butter
Honey orange butter
Assorted cookies
Drinks. Coffee served with warm heavy cream or eggnog. I want to make a mimosa variation of these winter white cosmos to be served either with soda or champagne.
Activities. I'll have some crayons and art supplies for the kids. I've tried doing a craft activity of some kind in the past for the adults, but the party is so packed that most people are fine chatting. Maybe I'll set up a photo station of some kind.
Budget. I spend $70 on the ham and about $120 on all the other food and supplies. No need to buy linens, dishes or serving plates since I already have way too many on hand. It helps that we recommend guests bring champagne or prosecco when they ask for ideas. The brunch comes out to roughly $5 a person.
All photos and details available on the Holiday Party Pinterest board. Have your own party request? Leave it in the comments.