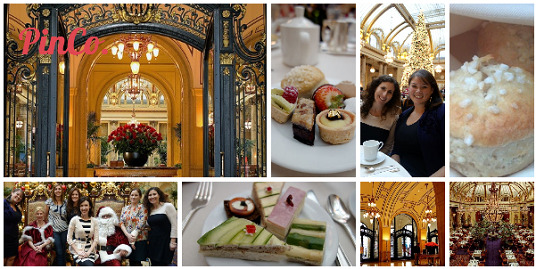 Holiday Party No. 8: Ladies High Tea at the Palace Hotel
My office has a tradition of a ladies tea to celebrate the holidays. Each December, a small group of the top women in the company go to the Palace Hotel's famous Garden Court for a fancy afternoon tea.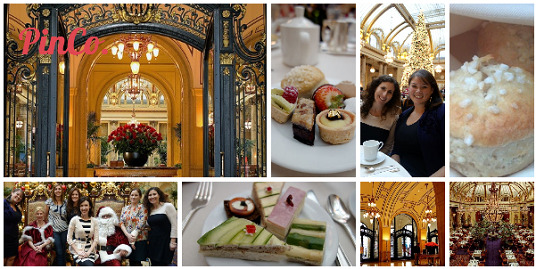 Guests. Six of your favorite co-workers.
Decor. The Palace Hotel is famous for it's atrium ceiling that looks like the world's fanciest greenhouse. The hotel is decorated for the holidays with a giant tree, red roses and gingerbread houses in the lobby.
Menu. In recent years, the service and food at the Palace was on a decline but things seem to have turned around. This year both were excellent. The menu starts with your own pot of tea, followed by a selection of sandwiches: ham with apple and horseradish, cucumber with sun-dried tomatoes, asparagus, smoked salmon and zucchini. When those are finished, the waiter brings you a three tiered display of really tasty scones and tiny desserts. The scones are served with lemon curd, rose petal jam and devonshire cream.
Activity. People watching is one of the highlights. Each table in the atrium is full with several generations in a family, tourists from around the world and adorable girls in holiday dresses (children are provided with crowns). This year, they started to have Santa available during tea along with a live harpist.
Cost. This party isn't cheap, but not too bad since everyone goes dutch. Tea is $47 a person, plus tip.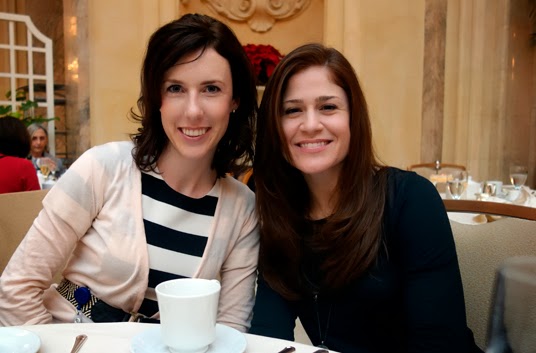 All photos and details available on the Holiday Party Pinterest board. Have your own party request? Leave it in the comments.