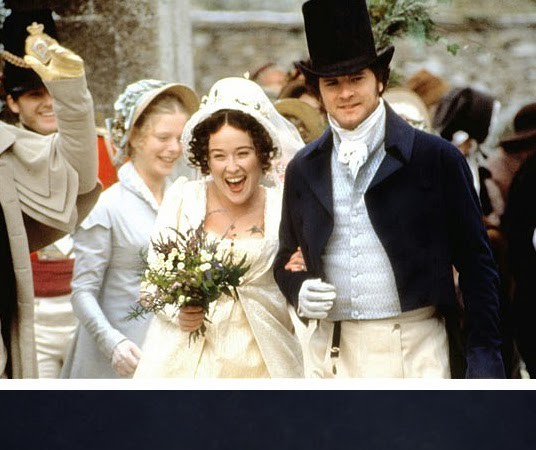 What to Wear: Elizabeth and Mr. Darcy's Wedding, Inspired by Pride and Prejudice
Episode 6 of Pride & Prejudice saves everyone from ruin. Mr. Darcy has to arrange not one, but two, marriages for Bennet sisters before he can find his own happiness. Lydia is married, Jane is married and Elizabeth too. A happy Jane Austen ending!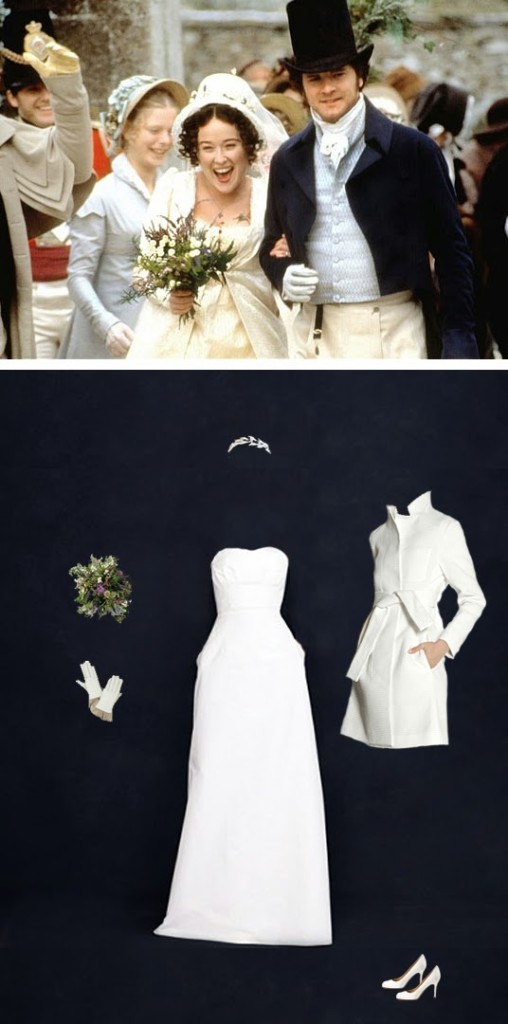 Dress – I'm not usually a fan of strapless gowns, but this Miranda dress from J. Crew is so nicely cut. Somehow it seems right that Lizzie Bennet's wedding dress would have pockets.
Coat – The strapless cut wouldn't matter as much since you'd be wearing this elegant white coat over it for your winter wedding in a picturesque stone church.
Tiara – I can only find a photo, not a source, but this laurel wreath tiara is exactly right.
Bouquet – A loose and wild wedding bouquet of Lily of the Valley and herbs, just like in the series.
Gloves – Lizzie wore leather gloves throughout all six episodes almost every time she was outside, but not at her snowy wedding? This white leather pair has a suede ruffle.
Shoes – Basic white satin bridal pumps from Kate Spade.