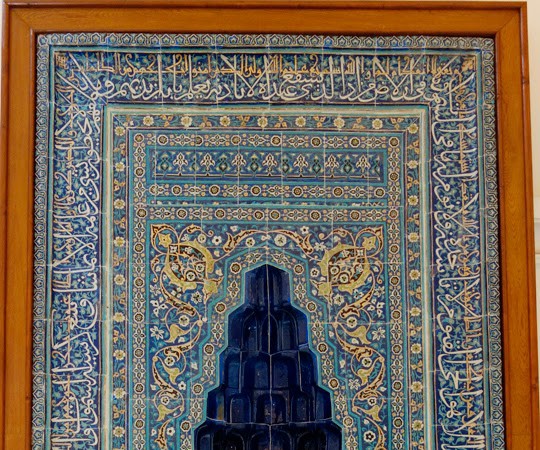 What to Wear: A Maxi Dress for March in Istanbul
Hat tip to long-time EmilyStyle insider, Katie, for the suggestion to pack a black maxi dress on this trip. This is one of my favorite outfits from the carry-on bag so far!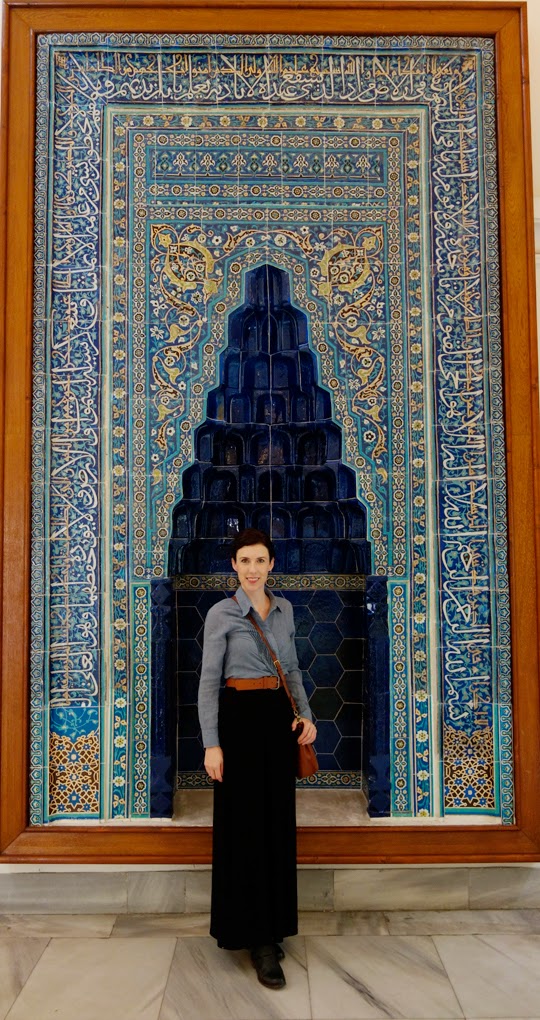 I wrapped a light chambray tuxedo blouse over the black maxi dress and belted it. Underneath, black tights for warmth and flat black boots. It was warm today, but I packed a light jacket and a scarf in case. I thought the result was a little "Annie Oakley" with a splash of "Diane Keaton."
Istanbul's dress code is pretty relaxed. I've seen plenty of women in short dresses with tights (and wore that myself yesterday) but it does feel comfortable to be a little more covered up. when so many women are in hijab.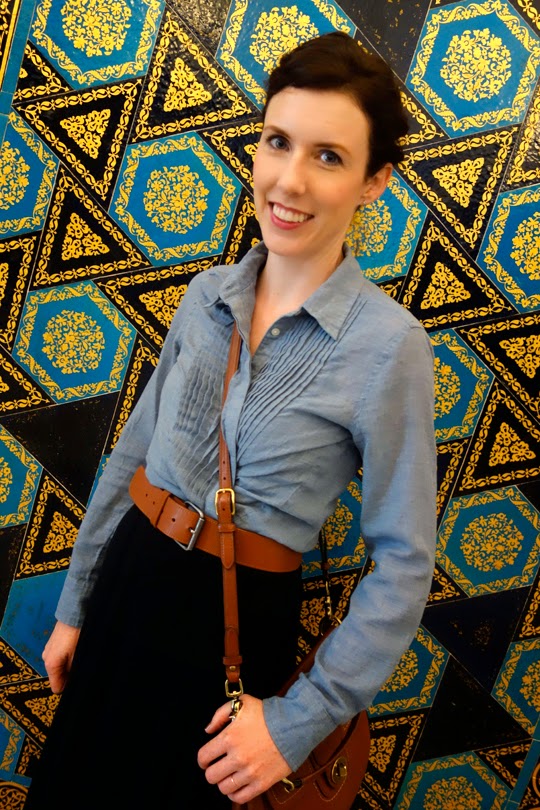 Yes, I am still obsessed with photographic tiles. These are from our visit to the really lovely Archeology Museums next to Topkapi Palace.
Only a couple more days in Istanbul ahead and then we're headed to the coast to stay in Bodrum for a week and on to Greece.